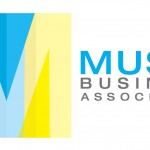 Welcome to my weekly podcast. I talk about music, music marketing, and the music business where I do some of my best thinking – while walking my dog.
In this 22 minute episode, I discuss the Music Biz Association's 2014 Metadata Summit on Tuesday May 6 I attended in LA, part of the larger three day Music Biz 2014 Summit. The Music Biz Association, formerly known as NARM and its sub-organization, digitalmusic.org, is "a non-profit membership organization that advances and promotes music commerce — a community committed to the full spectrum of monetization models in the industry" (from their website.) I have written about the importance of standardizing music metadata as a critical component in ensuring artist compensation in the new music industry where digital will eventually dominate.
It's interesting to note that the board of the Music Biz Association is composed of representatives of all the major players in the music industry, and this list is evolving to encompass players other than the big labels: Warner Music Group, Universal Music Group, Sony Music Entertainment, Amazon, Microsoft, Spotify, YouTube (ie. Google), iTunes, as well as players like The Orchard and INGrooves. As music moves to a self-published model, I hope to see more representation in associations such as Music Biz for indie artists, too. Right now the industry is dominated by these big players ("Meet the new boss, same as the old boss"), but the future of music is a much flatter structure, where streaming micropayments, and thus metadata, will play an even larger role.
Look for a long form blog post later on this website about my experiences at Music Biz 2014, and a larger discussion about music metadata.
Also of note this week is the speculation around the purchase of Beats by Apple, as streaming players being a slow consolidation that (in my opinion) makes for a more rational and sustainable financial structure for streaming music services, as I predicted many months ago. This would be the largest acquisition ever made by Apple, if it goes through.
Finally, I discuss the significance of the incredible success of the soundtrack to Disney's movie, Frozen. At the MetaData Summit, I sat next to Disney's finance group, there to hear about the latest advances in metadata standardization. Why do they care? Because the Frozen soundtrack has been on the Billboard 200 13 times, it knocked Beyonce off the charts, and it has sold 2.6 million copies (58% digital – but that means 42% digital). As pointed out in this article on NPR's blog, "Well Into Spring, 'Frozen' Soundtrack Keeps The Charts Cool," Frozen's soundtrack has made a lot of money for Disney in a variety of different ways. Perhaps the difficulties of tracking all the various ways in which songs make money for Disney in the new music model, where digital plays come from a myriad of sources, will motivate a behemoth like Disney to put pressure on the industry to standardize music metadata more quickly, and streamline the monetization process further.