Music
I work for hire or as a co-composer (depending on the project needs), as a singer (vocals, background vocals), co-writer, or lyricist.  Stevie Adamek and I have a ProTools studio and a fabulous recording engineer (Stevie). We also have access to world-class studios all over the Seattle area. We work regularly with artists across the country or around the world using Dropbox, YouSendIt or whatever file sharing mechanism works best for you.
"From my point of view, working with you was a total pleasure, Solveig. You were very supportive and respectful, candid yet gentle…I'm thrilled with the way things turned out. You were a joy to work with, Solveig. I'd do it again in a heartbeat. Thanks so much."
– Elizabeth Butler, Running Home Records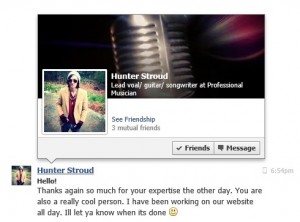 Speaking
I am an instructor at the University of Washington Social Media Certificate Program (Professional and Continuing Education) and a K-8 certified teacher. I enjoy talking to groups about music, the current state of the music industry, the creative process, and DIY and Agile Music Marketing for indie musicians.
"We want to thank you again for such a fantastic presentation last night. Very informative and well done. We believe that the people who did make it out felt that both their time and money were well spent."
– Mark and Linda Gordon, Seattle Night Out Radio
"I had the honor of hearing you speak at this event and LOVED it. Thank you so much for your time, energy and knowledge. I look forward to more of these!"
– Ann Mason, Marketing Consultant
Consulting Services
I enjoy helping other musicians at every stage of their careers by sharing what I've learned from twenty-plus years of marketing underdog upstart software products (like Visual Basic and Windows NT Workstation). I also bring to the table all I've learned from my music business research and my own experiences with creating and promoting music. Whether it's talking about your long term goals, identifying your band's marketing and business strengths (or areas for improvement), strategizing a CD release plan, writing a business and marketing plan, helping assemble an EPK, or writing a band bio, I can help. Hourly or per-project.
Use the Contact form to get in touch or email me at solveigwhittle@gmail.com – let's talk!