Archive for the 'Social Media' Category
posted by Solveig on Book Reviews, Marketing, Social Media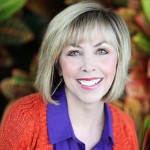 What is authenticity? What does it mean to be genuine with your fans, with your customers? How do you know how much of yourself to share on social media? Why do both corporations and individuals find it difficult, yet rewarding (monetarily and in other ways) to be transparent on social media? How has social media changed the way entities, from musicians to social entrepreneurs to multi-national corporations, market their goods and services and engage in value and monetary transactions? How can we use social media to communicate our values, build trust, build relationships and, ultimately, create loyal fans and customers who buy from us because they share our values?
I recently read two books which stirred a great deal of thought on these questions. One is Kim Garst's Will The Real You Please Stand Up and the other is The Art of Asking by Amanda Palmer. I was struck with the very different approaches these two women took to discuss the science and art of social media in their books, but also convinced that were they stuck sitting next to each other on a flight from New York to LA, they would find much in common in their approaches to building a thriving brand on social media.
This is a review of Kim Garst's book, with a few examples from Amanda Palmer's book thrown in to help illustrate some of the key social media principles Garst espouses (although she has plenty of more corporate case studies in the book).
Whether you are a musician, a corporation, or an individual seeking guidance on how to best use social media to build your brand and your business, Kim Garst's book is a well-written, vital and accessible resource I know I will be recommending for years to come (and that says a lot in the quickly-changing world of social media).
[A podcast review of Amanda Palmer's book will be appearing later this month as the focus of an extended interview of me by Connie Rock on the University of Washington's FlipTheMedia.com].
This is the fundamental premise of Garst's book, a business primer which blends both good and bad case studies with a methodical and organized approach toward 21st century marketing online. In just ten chapters and an easy-to-read 173 pages, Garst lays out the key traits necessary to craft an authentic presence on social media. Her principles apply as well to individuals interested in crafting their personal brand as they do to Fortune 100 companies. || Read more