Archive for the 'News' Category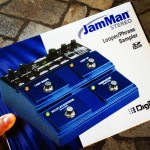 Most every morning I walk my dog. That's where I do a lot of my thinking about my own music and social media, about music marketing and about what's happening with music and technology in general. I thought you all might want to come along and hear what was on my mind this Friday morning.
The subject of today's podcast is gear. What is the role of gear in your music career? Have you recently purchased some new gear and has it made a big difference in your recording or live performance?
In this 5 minute episode I talk about my own experience and also my observations from watching Stevie produce local bands. I didn't admit it in the podcast, but I'm not immune to the siren song of gear. I'm like a kid in a candy shop at Guitar Center. In fact, I purchased the JamMan Looper/Sampler pictured above in October of last year. I haven't yet figured out how to use it.
It often seems that musicians are more willing to purchase expensive musical gear than to spend the same amount of money on music lessons, professional performance coaching, song critiques, marketing, or legal services. In my mind, expensive gear is a social signal – but what it signals to others is not necessarily what I think many musicians believe it signals.
I'd love to hear your experience and your opinion on this issue in the comments section below. I'd also love your feedback on this format!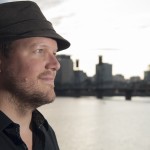 I recently made friends via Twitter with musician Eric John Kaiser, a native Parisian who now lives in Portland, Oregon. Like many who make a living full time from music, Eric is a busy person, juggling several different sources of income, as you will read below. 
Eric has managed to successfully carve out a niche for himself in the Portland musical ecosystem playing "French music" several days a week. I thought it would be helpful for other musicians to read some of the smart and practical things he does to find, classify and promote his local and regional gigs. I also feel it is worth highlighting how Eric does business as a musician: he treats bookers and the other musicians he works with respectfully, fairly and professionally.
Question 1: Tell our readers a little about yourself: your music, where you are from, and how you ended up in Portland.
EJK: I'm a professional singer-songwriter originally from Paris, France, now based in Portland, Oregon, USA. After doing over 350 gigs in France and several records, in the summer of 2006, I followed a girl from Portland whom I met in Paris. Now I tour mainly on the West Coast, Idaho and Montana, in Louisiana and in Quebec and some parts of Canada. I also go back to France to tour once a year. I have released, at this point, three full length albums and three EPs. It's been a great musical adventure so far.
Over time, I've learned that I needed to be flexible and be able to play solo gigs, as a duo with my accordion player or play with my full band.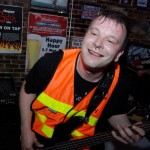 I like to profile indie DIY musicians in an effort to distill practical music marketing lessons that the rest of us can learn from. My fellow Seattleite, Seth Jackson, has been doing this on his website, HowToRunABand, for much longer than I have. Like me, he's a musician, blogger, and music marketer (as well as a techie – website designer and software developer), and he's been a role model for me for almost two years now.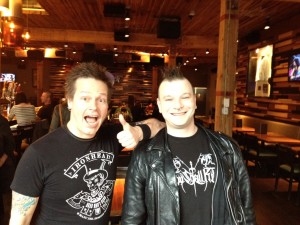 Seth and I met in early 2012, when I was just beginning my journey as a music marketer. I was present at the first In Real Life (vs. social media) meeting between Seth and Brian Thompson at a Hard Rock Seattle music marketing panel discussion. Two peas in a pod, eh?
Seth has a new podcast series on his website called Work Hard, Rock Harder (WHRH), where he interviews other musicians who make a living fulltime via their musical talents.
Seth is now up to interview #37. I thought it was time to check in with him and see what this WHRH thing was all about. || Read more