Archive for the 'News' Category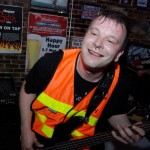 I like to profile indie DIY musicians in an effort to distill practical music marketing lessons that the rest of us can learn from. My fellow Seattleite, Seth Jackson, has been doing this on his website, HowToRunABand, for much longer than I have. Like me, he's a musician, blogger, and music marketer (as well as a techie – website designer and software developer), and he's been a role model for me for almost two years now.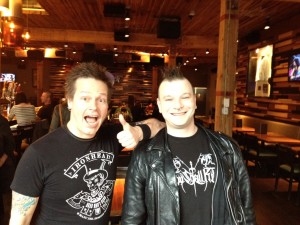 Seth and I met in early 2012, when I was just beginning my journey as a music marketer. I was present at the first In Real Life (vs. social media) meeting between Seth and Brian Thompson at a Hard Rock Seattle music marketing panel discussion. Two peas in a pod, eh?
Seth has a new podcast series on his website called Work Hard, Rock Harder (WHRH), where he interviews other musicians who make a living fulltime via their musical talents.
Seth is now up to interview #37. I thought it was time to check in with him and see what this WHRH thing was all about. || Read more