Archive for the 'Music' Category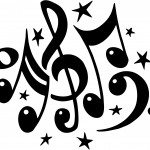 I just recently finished a CD, but I haven't yet decided where to distribute it online. I did press 100 CDs at a local disc duplicator for my release party last month, though, and I've sold 50-some already.  I was freaked out briefly today, however, when I put one of my lovely new CDs in the computer so I could rip the tracks to MP3s for some promotion I am planning AND ALL THE TRACKS CAME UP TRACK 1, TRACK 2… etc. Had no one noticed this? Why had I not noticed this, for goodness sake?
I know we embedded the metadata in the mastered files for each of the tracks (for hopefully licensing later) – because I made sure that I made a big deal out of this with Stevie's good friend Garey Shelton, who did the mastering. So what did I fail to do? And OMG, I thought, are all these CDs floating around now WITHOUT THE PROPER TITLES? And what's worse WHERE WAS MY ALBUM TITLE AND ARTIST INFORMATION??? Have I communicated yet how freaked out I was? I'm a marketing person. I know bad data when I see it. So Stevie was on the phone immediately to Garey and this is what I learned.
It turns out that, after you've pressed your CDs, it's important to take one more step and upload your stuff to the Gracenote CDDB (Compact Disc Database), so that all your identifying information (album title, artist, and track titles) is available to everyone else. You can do this using third party software (Winamp or QMP), or you can just use iTunes (and an internet connection). It's not very hard to do. Here are the steps: || Read more