Archive for the 'Live' Category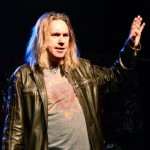 How Important Is Your Live Show To Your Career?
Tom Jackson believes that the most successful artists are those who are amazing live performers. A few weeks ago, Stevie and I attended a two day bootcamp with live music producer Jackson and his team to see how we could improve our own performance. I was not disappointed.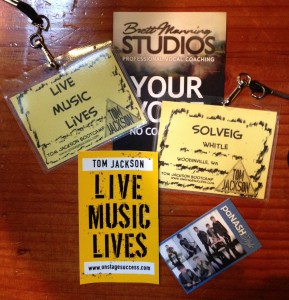 In his many years of experience working with everyone from big name artists like Taylor Swift, The Band Perry, or Jars of Clay to up-and-coming indie artists like the Canadian country duo The Reklaws, Jackson has learned that fans don't just come to a live show to listen to music. They come to feel emotion. What they crave is to connect with an artist, and to have their lives changed.
As for merchandise, most fans don't buy a CD because they want to listen to the studio version of the song they heard live. Merchandise, Jackson says, is a prop that help fans relive the emotional moments of a live performance. The merchandise is a memento, and the emotional moments in a show are what it's all about.
The Steven Spielberg of Live Music Performance
Tom Jackson teaches musicians how to make their live stage show remarkable. He helps artists deliberately create emotional "moments". Jackson is the Steven Spielberg of live music production. This is the science of stagecraft and performance art. He teaches musicians how to use moments to create true fans, because it's those moments that bring people back again and again to see your live show. It's those moments that create the word-of-mouth buzz that propels an artist forward.