About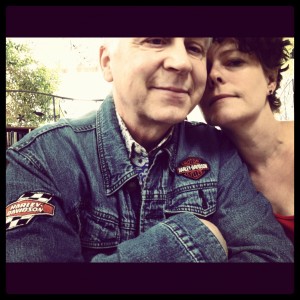 Solveig Whittle is the lead vocalist, lyricist, and business side of the pop/folk duo Solveig & Stevie, whose other member is studio musician and producer, Stevie Adamek. Stevie was originally signed by Scepter Records (See Band) and then Columbia Records (Bighorn). He also composed for and performed with the iconic Seattle band, The Allies, one of the first to have a music video on MTV (Emma Peel).
Before beginning her songwriting and performing collaboration with Stevie in 2010, Solveig was the lead vocalist for the Seattle folk-pop band Shades of Red, which released two CDs, December Sunday  (2008) and Absolution (2011 – produced by Adamek).
Solveig and Stevie are working on their first CD together, and are also writing and recording music for events, for other musicians, and for television and film licensing. Solveig also regularly contributes articles on the music industry and music marketing to Hypebot.
As both a technologist and life-long learner, Solveig holds an engineering degree, an MBA and a K-8 Teaching Certificate. In addition to writing, performing and licensing her music, she also works as an independent marketing consultant for tech companies and musicians, teaches seminars on music marketing, and is a Teaching Assistant at the University of Washington in their Professional and Continuing Education certificate program for their Social Media certificate.
To hear Solveig's thoughts on technology, marketing and the music business, listen to the  2012 podcast interview Solveig did with Aaaron Bethune of PlayItLoudMusic.
Solveig began performing in college singing covers by James Taylor, the Eagles, Joni Mitchell, John Prine, Linda Ronstadt and Bonnie Raitt with Velvy Appleton of indie folk band Spark and Whisper and Dave Eresian of the Brazlian samba-funk band Nobody from Ipanema. As a tech marketer with various large tech companies in the 1990s, she sidelined in several corporate bands, including one of the first techie "Battles of the Band" ever held. While at Microsoft, Solveig played in a band with guitartist and software guru Jim Allchin. She has also collaborated on several songs with former Heart guitarist, now solo artist, Roger Fisher, who has a cameo appearance on Shades of Red's Absolution album. Solveig and Stevie also collaborate regularly with other Seattle musicians Don Wilhelm (The Daily Flash), Gary Shelton, and Jerry Battista (Dusty 45s/ Davanos). Solveig and Stevie have also collaborated with singer-songwriters Kevin Jones (East River Studio) and Elizabeth Butler (Running Home Records), and producer Danny McCarthy (Silver Scrapes/League of Legends and Fracture/Discovery Channel) and hip hop artist UltraLOVE.