I first saw Paula Boggs perform at a local singer-songwriter hangout, the Soulfood Coffeehouse in Redmond, WA. She seemed totally comfortable on stage, despite the fact that she didn't look or sound much like any of the other performers that night. It didn't take more than a single Google search on my iPhone to turn up the fact that she was the former Corporate Counsel for Starbucks, along with having served on the Iran-Contra task force during the Reagan administration. I was intrigued.
I'm always interested in what draws someone with many talents and choices from the corporate world into music. I've said several times that learning the music business is harder than getting an MBA – even for someone with an MBA. Those of us who executed "Plan B" first, who had successful careers in other fields, might be tempted to find easier ways to fulfillment, like yoga or volunteering for the PTA. Or to simply look at our music as a hobby. You have to be pretty driven to stick with the music thing.
Paula is on her second  album release, coming this March, called "Carnival of Miracles", so I guess she's in it to stay.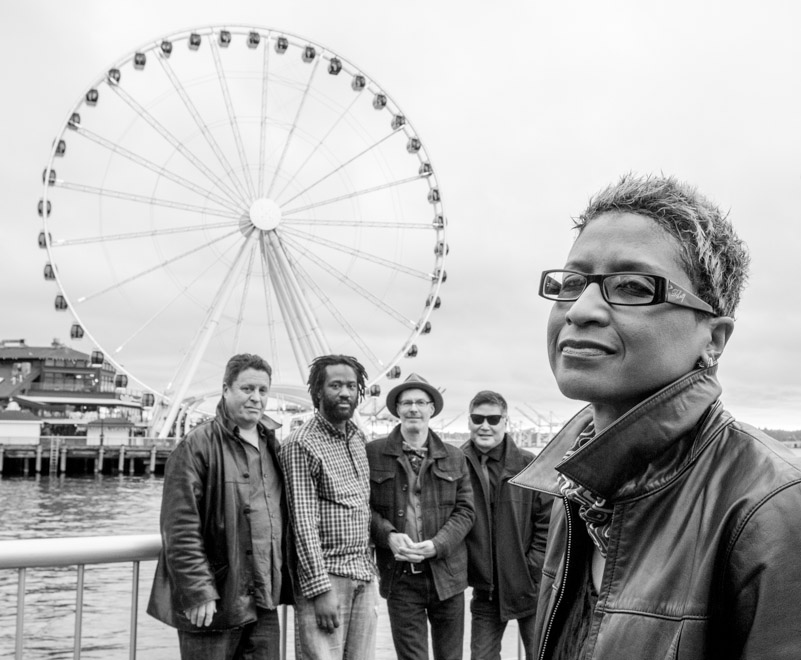 Here is my interview with Paula Boggs. I think you'll enjoy it.
Q1:  Paula,  you made a big transition in 2012 from the corporate world (Starbucks General Counsel) to the political  world (Obama  campaign) to now focusing on your music. You also have a military background. What do you think are the most relevant skills you have brought to bear from your prior life experiences to help move your music career forward?    
PB: There  are  many  life  skills  and  experiences  that  shape  my  music career and propel it uniquely forward but I  will  focus on a couple key ones.
1.  The  ability  to  work  hard,  practice  and  focus.  In  my  life,  whether  it  was attempting  to  be  a  good  student,  athlete,  officer,  lawyer,  businesswoman  or musician,  success  in  part  depends  on  putting  in  the  work.  There  are  no  short  cuts to  perfecting  a  craft.   As  a  young  federal  prosecutor,  my  nickname  was  "The Laser."   Whatever  you  think  of   Kenny  G's  music,  the  fact  is,  he  practices  3  hours every day.  I  admire  that.
2.  Whether  you're  leading  a  global  organization  or  band,  it  helps  to  have strong  people   skills,  a  nose  for  talent,  low  tolerance  for  "drama,"  group norms,  a  sense  for  when   someone  no  longer  "fits,"  trust  and  good communication.    Listening.    Whether  it's  an   employee  or  band  member,  folks need  to  get  paid  on  time  and  it's  important  to  know   the  person  (and  their significant  other/family/non-­band  life)  behind  the  musician.  And,   most  music venues are  small  businesses  trying  to  make  a  living. I  get  that. [Tweet "I've had enough failure to learn rainbows can be right around the corner if you're open to them"]
3.  Whether  in  the  corporate  world  or  music,  relationships  matter.    Never burn  a  bridge,   memories  can  be  long,  and  you  never  know  whose  help  you'll  need or  can  give.  The   lawyer  who  handles  my  artistic  interests  was  my  law  school classmate.
4.  Dealing  with  ambiguity,  failure  and  the  naysayers.    I'm  comfortable dealing  with   situations  with  no  roadmap;; I've  had  enough  failure  to  learn  rainbows can  be  right   around  the  corner  if  you're  open  to  them;;  and  I'm  very  good  at shutting  out  and/or   managing  the  negative  noise  of  others  or  within.
Q2:  I'm  sure  you  had  a  lot  of  options  offered  to  you  to  occupy  your  time  and energy  after   retiring  from  Starbucks,  including  serving  on  a  variety  of  corporate and  non-­profit  boards  full   time.  Why  did  you  decide  to  pursue  a  career  in  music? Was  there  a  specific  defining  moment   for  you  in  making  that  decision?
PB: I  still  serve  on  a  corporate  (School  of  Rock,  LLC)  and  two  non-­profit  (KEXP and  Johns   Hopkins  University)  boards  and  give speeches.  In  fact, I often  give  a speech  before gigs in cities other than Seattle.  I also serve  on  the  President's Committee for the Arts and the Humanities.  The defining moment for me was the realization I wanted and could be the "CEO" of my life.  Music is a big part of my current life chapter.
Q3:  In  addition  to  politics,  you  have  also  worked  with  social  and  environmental organizations.   You  also  had  an  international  upbringing.  Can  you  talk  about  how these  wider  themes  have   had  an  impact  on  both  your  music  and  the  messages  in your  music  and  lyrics?    
PB: Two  of  the  greatest  gifts  I  got  growing  up  Roman  Catholic  were  a  sense  of  social   justice  ("whatsoever  you  do  to  the  least  of  my  brothers  [and  sisters]  that  you  do  unto   me")  and  internalizing  the  music  -­-­  both  traditional  and  folk.    I  sometimes  force  myself   to  use  major  chords  (smile)  and  many  songs  I  write  are  influenced  by  what  I  see  and   experience.
On  our  upcoming  album  "Carnival  of  Miracles,"  two  of  the  songs,  deal   with  end  of life,  another  was  influenced  by  the  Newtown  tragedy  and,  though  it  was   written before  Ferguson,  yet  another  reflects  the  voice  of  an  urban  African  American   male teen.  Spending  my  teen  years  in  Europe,  where  I  was  exposed  to  classical,  opera,   jazz  and  European  rock,  has  certainly  influenced  the  music  I  write  and  perform.
Q4:  What  is  your  personal  mission  at  this  point  in  your  life  and  how  does  your music  fit  into   that  mission?  If  you  look  forward  5  years,  what  metrics  would  you use  to  define  your  personal   as  well  as  musical  success?    
PB: My  personal  goal  is  to  continue  being  "CEO  of  my  life"  and  to  inspire  others  to identify   the  tools  to  achieve  that  goal  for  themselves:    What  does  one  need/want  in life  (as   opposed  to  what  others  may  want  for  or  of  you)  and  once  identified,  how do  you  best   achieve  it?    After  retiring  from  Starbucks  my  spouse  and  I  began raising  our  niece,  now   11.    In  5  years  she'll  be  16,  and  I  hope  our  lives,  including what  I  do  with  music  over  the   next  5  years  and  beyond,  will  inspire  her  to  work hard  and  dream  big.
[Tweet "My personal goal is to continue being "CEO of my life" "]
The  year  2015  is   huge  for  Paula  Boggs  Band.    We  release  a  record  and  then  tour nationally.  Along  the   way,  people  will  hear  our  music  and  me  speak  about  finding one's  "true  north"  and  the   importance  of  music  education  -­-­  critical  in  my  own  life story  -­-­  to  our  children  and   nation.
Personal  5  year metrics:  A  thriving  16  year  old  daughter/niece,  a  healthy marriage and   body, engaged  in  music  and  education  in  ways  that  work  for  me  and my family,   continued  growth  as  a  student,  parent,  spouse,  and  human;  and  finding more creative   ways  to  "give  back."
Music  5  year  metrics:  I  would  love  for  our band and  music  to  "matter"  and  that we   make  another  "soulgrass"  record.    Four  of  the six  members  of  Paula  Boggs  Band have   played  together  for  over  7  years  and  I  hope  we  can  keep  the  magic.    I  hope we  continue to  be  authentic  and  adventurous  with  our  music.    Like  anyone  I suppose,  I  hope  critics   like  us,  more  people  hear  us  and  we're  producing  music and a  live  show  worthy  of  that.
Q5:  I'm  sure  you  had  a  big  team  working  with  you  at  Starbucks  to  help  you accomplish  your   corporate  goals.  Do  you  have  a  team  that  helps  your  promote your  music,  create  your   website,  do  PR  for  you,  run  your  Facebook  and  Twitter accounts,  advertise  your  music,  etc.?      
PB: Yes  I  do.  The  LA-­based  firm  4  Entertainment  oversees  both  www.paulaboggs.com  and   www.paulaboggsband.net,  my  speaking  engagements, licensing  of  songs,  radio   strategy,  marketing,  our  national  tour  and  with  lawyer Gary  Watson,  negotiations  with   studios,  producers,  distributors,  etc.  Gary  handles all intellectual  property  and   contracts.    To  date,  I've  handled  most  of  our  social  media though  as  we  gear  up  for  the   album  release,  I  will  have  less  time  to  do  that myself.
Q6:  Can  you  tell  us  a  little  about  your  social  media  strategy  for  promoting  your music:  Do  you   use  an  agency  or  do  it  all  yourself?  Can  you  tell  us  about growing your  Twitter  following  to   over  12K?    
PB: My  social  media  strategy  comes  from  business  and  life  experience,  what  I've read,   what  I've  seen  others  do  and  honestly,  trial  and  error.    I've  led  and  lead  a life  that   translates  into  extensive  Facebook  and  LinkedIn  networks.    My ReverbNation  network   is  strong  and  global  and  we  have  a  few  thousand  folks  on the  band's  email  list.    Let  me   add,  Tor  Dietrichson,  our  percussionist,  has  an independent  but  complementary  fan   base.    All  of  this  feeds  into  Twitter.
I  have  strong  name  recognition  among   organizations  or  institutions  I'm  associated or  have  been  associated  with  -­-­  military   brats,  veterans,  lawyers,  Starbucks,  Dell Computer  Corporation,  UC  Berkeley,  Johns   Hopkins  University,  KEXP, Obama  Campaign,  American  Red  Cross,  etc.  -­-­  and  they  are   all  on  Twitter!
I  have  almost  as  many  band  followers  in  California  as Washington  State  and  the biggest  age  category  is  25-­35  -­-­ heavy  Twitter  users.  On  the  flip  side,  I  have   relatively  few  -­-­ less  than  600  -­-­  YouTube  subscribers.  For  the  band,  I'd  swap 5000  Twitter followers  for 5000 more  YouTube  subscribers any day.  I boost posts about  shows  and  other  topics  I  think followers  will  find  interesting or might inspire new fans  -­-­  for example,  a  live recording of  a  song or new  song.  I  try  to   stay relevant with posting without crossing the line  into "spamming."  I don't always get it right.
Q7:  Can  you  talk  a  little  about  your  NARAS  membership  and  any  other  music-­related   organizations  you  belong  to,  why  you  chose  to  join  and  the  benefits  you see  to  your  career  in   music?  
PB: Veteran  songwriter  Sue  Ennis  encouraged  me  to  apply  for NARAS  membership after   the  band  released  our  first  album "A  Buddha  State  of  Mind"  in  2010,  with mostly original  music and  modest  commercial  success.  Sue  was  an  instructor  in UW's  2005   Songwriters  Certificate  Program  that  I  took  and we  kept  in  touch.  I attended  the   Grammys  in  2012  and lobbied  Congress  on  behalf  of  NARAS  in  2013. I  have  also voted   in  every  Grammys  since  becoming  a  member  in  late 2010.  In addition  to  NARAS,  I've   served  on  the  KEXP advisory  board  or  board  for  7  years, sit  on  the  President's   Committee  for  the  Arts  and  the  Humanities,  on  Peabody Conservatory's  National   Advisory  Board  and  School  of  Rock's board.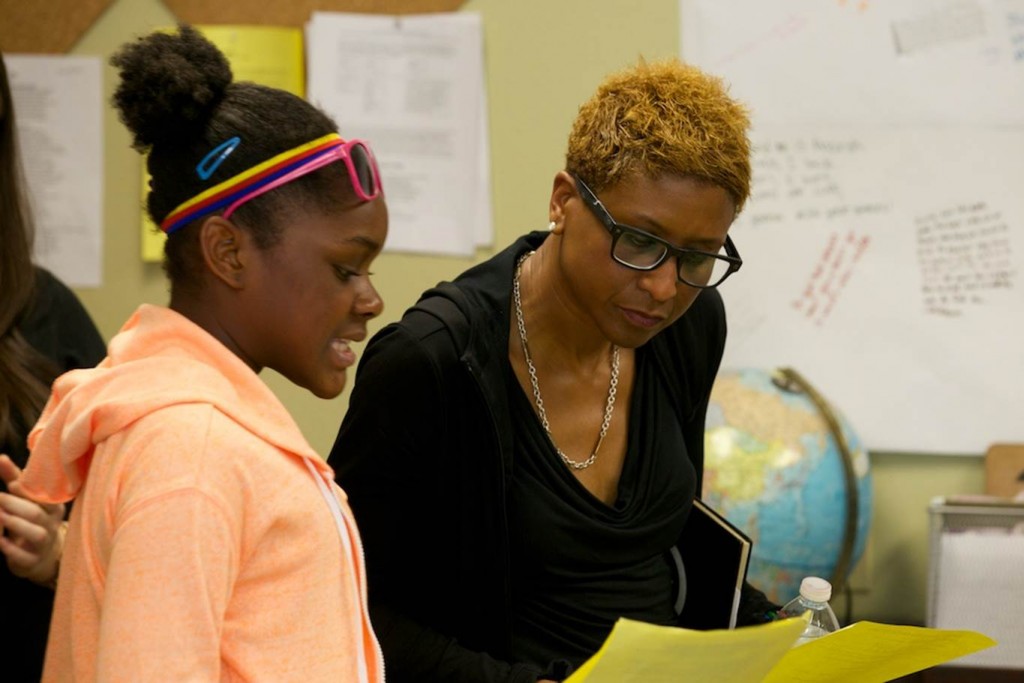 These  activities  collectively  bring  me  great  personal  and  professional  satisfaction.   Through  NARAS,  I've  met  music  people  I  would  not  otherwise  have  known  and there's   no  greater  joy  than  playing  a  small  role  in  helping  a  giant  talent  like Esperanza   Spalding  get  named  "Best  New  Artist"  over  artists  better  known.  In addition  to  being   board  secretary,  as  co-­chair  of  KEXP's  NEW  HOME  Campaign, I'm  raising  funds  and   helping  make  the  case  KEXP  is  more  than  a  radio  station  -­-­ it's  one  of  the  best  cultural   ambassadors  for  our  city,  state  and  region.  On  the President's  Committee  I  get  to  help   shape  the  national  conversation  in  support  of music  in  our  public  schools.
Q8:  What  has  the  most  satisfying  aspect  of  your  music  career  been  so  far  and what  has  been   the  most  frustrating?  What  musical  event  or  milestone  do  you  feel has  been  most  significant   in  the  past  two  years?  
PB: Satisfying:  Working  with  and  getting  to  know  the  band members  and  other   professionals  who've  played  a  critical  role in  shaping  what  Paula  Boggs  Band  is today  and will  be.  When we're  really  connecting  with  an  audience like when  we played Spokane's  Big Dipper last November and  the crowd  danced  the last  third  of our  set.  Writing a song the band loves  because it just clicks  or  a  fan  tells  me  it moved  them.
Frustrating:  People  assuming  we're  not  serious  or  good because  I  used  to  be  a   corporate  executive,  I  and  several members  of  our  band  are  boomers  or  I/we  had  a bad   night.   It's  also  frustrating  when  you  don't  hear  from  venues you've  reached out  to   religiously  or  a  band  member  fails  to show  up  at  a  rehearsal  without  letting  the  rest  of  us  know.
Most  significant:  Getting  to  work  with  Grammy-­winning producer/engineer  Trina  Shoemaker and  recording  "Carnival of Miracles"  at  Bear  Creek  Studios.
Q9:  What  are  your  thoughts  on  the  music  field  today  for  an artist  entering  later in  life?  What   advice  would  you  give others  thinking  of  making  a  similar  big change  in  their  life to move  from   the  corporate  world  to  a  life  immersed  in  the arts?  
PB: It's  easier  today  for  artists,  including  boomers,  to  make music and have it heard by  someone.    The  barriers  to  entry are low.  Even  so, most boomer  artists  are heritage artists  like Bob Dylan,  Sheryl Crow or Fleetwood  Mac.  There are not many of  us  who  are both boomers and  emerging  artists.  It costs a lot of  money to make and market  an  album  like "Carnival  of  Miracles"  and  most  aspiring musicians  can't do  it without   financial  help.
Someone  making  the  switch  from corporate  life  to music  will   presumably  do  that either by not relying on music to support them  or  understanding the inherent  risks in making  a  living from  music.  Even though  the  streaming  economic   model  is not working  well for many musicians,  the  subscription  model does  make  album consumption  more  economically  viable  -­-­ sort  of  like  "all  you  can  eat"  cafeteria-­style.  And I think it's great  if  that  causes  more  people to listen to albums. Consumers  will  have  even  more  ways  to  access  music and  human-­curated  non-­commercial  stations  like  KEXP  will become  more  rare,  important  and  influential  in   the  future.
[Tweet "Human-­curated non-­commercial stations like KEXP will become more rare"]
Q10:  Do  you  have  a  musical  mentor  you  rely  on  to  help you?  
PB: Fellow  band  members  -­-­  past  and  present  -­-­  teach  me  all the  time  and  I've come  to   know  many  musicians  and  music industry  folks  at  Starbucks,  KEXP, School of  Rock,   Peabody, on  the  President's  Committee  and  elsewhere  who've  helped me.   My  spouse   is  my  biggest  fan  and  constructive  critic,  has a  keen  music  sense and  is a  professional   artist/graphics designer.
Q11: One thing I have encountered in moving from a more conventional career myself into the world of music is some skepticism from my family. I know your mother was a big influence on you. What does she think of you pursuing music?
My mom loves my music, has been to a couple of the band's shows and been supportive of my songwriting and guitar-playing since I started at age 10.  She's a retired school principal and has wanted each of her four children to get a college education, find love, work hard and give back.  For the most part, she hasn't cared much how we accomplished that.
Thanks for sharing your perspective,  Paula. Where can readers connect with you online,  hear more of your music and see you perform?    
Readers  can  always  visit  www.paulaboggs.com  to  learn  about  everything  I'm  up  to or  www.paulaboggsband.net  to  connect  with  the  band,  our  music  and  see  our  gig   schedule.  Our  Facebook  Page  is  Emerging  Artist  Paula  Boggs.    You  can  also  follow  us  on  Twitter,   and  YouTube.
More about Paula: