[The following is a guest post by my friends at Ditto Music. That's why the spelling is British 🙂 Ditto Music is an online music record label services and digital distribution company servicing over 50,000 artists across the world. Services include chart eligibility, royalty collection and online promotion. I have guest posted on their site.
This post is particularly relevant for me this week. Being a DIY musician, I have done each of the things suggested below myself to promote either my current band, Solveig & Stevie, or my former band, Shades of Red. So I can personally attest to the fact that they are all important. I think #6 below is something that many bands and singer-songwriters wrestle with, myself included. I'd love to hear your feedback on this.
Stevie and I are planning a professional photo shoot and a band website redesign this month, and I'm pretty excited for that. You'll probably see a blog post or two from me about those experiences. Meanwhile, here are some great music marketing tips from Ditto Music.]
If you are embarking on a career in music, having talent and determination will only get you so far. In order to reach the heights of international stardom, you will also need to promote your music if you decide to go down the road of independent publishing. The internet and the wide range of digital outlets available will provide you with many opportunities to spread the reach of your music. By adopting these 10 simple strategies, you can maximise your chances of reaching the top of the charts.
1. Embrace Social Media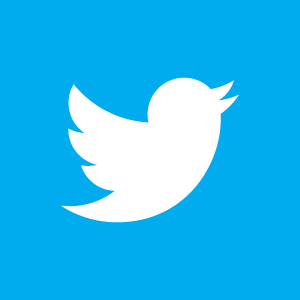 Create MySpace and Facebook pages, and use them to create a profile of you as a person and  your body of work. Add photos, videos, links to reviews and anything else you think your fans will want to see. Twitter will also allow you to converse directly with the very people who might buy your music one day.
2. Create Your Own Website
Alongside your social media pages, you should have your own website, filled with interesting facts about you and your music. You can post gig dates, video clips and biographies on the site. It is also a great way of communicating with your fans and building up a loyal following. However, it is important to keep it current and relevant, so try to update your site at least once a week.
3. Organise a Professional Photo Shoot
If you are going to be a credible recording artist, you will need to look the part. Whilst investing in a professional photo shoot might be expensive, quality photos will add credence to your music – and you could use them to cultivate your very own image.
4. Make Your Music Available for Free
If you have decided to promote your music as an independent recording artist, you will need to maximise the opportunities people have to hear it. You can submit your work to streaming sites such as Spotify, where you will get some exposure and a small payment per listen. However, to get maximum exposure, you should use YouTube, your own website and social media in order to publish certain tracks or excerpts for no charge. You can't expect someone to purchase your music if they have never heard it, so making at least some of it free for streaming is essential.
5. Interact with Your Fans and Peers
While listening to negative feedback from listeners and fans will never be easy, it could help you to improve as an artist. Using social media and music forums to reach out could provide you with an invaluable insight into how your work is being received. And if you can strike up a rapport with other, more established artists in your area, you might be able to find some paying gigs as a supporting artist.
6. Identify Your USP
All the great recording artists have a unique selling point (USP). In order to set yourself apart from other musicians, you will need to identify yours and market it accordingly. Whether it is the quality of your voice or live performances, you should use it to your advantage.
7. Publish Your Work in Online Stores
It is now very easy to sell music online, as there are specialist music distribution services that will upload your work to all the main online music stores in return for a reasonable flat fee. Not only will this provide you with a potential revenue stream, it could enhance your reputation as a serious artist.
8. Utilise Music Streaming Services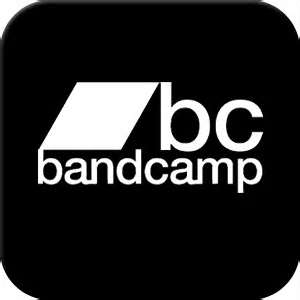 As well as Spotify, there are several dedicated music streaming sites that will put your work alongside that of many of the world's leading recording artists. Last.FM, Bandcamp and Spotify are just three of the sites that could extend the reach of your music to a worldwide audience. You may also be able to link to these services from your website using sophisticated widgets.
9. Take Part in Online Discussions
There are hundreds of forums and discussion boards dedicated to independent recording artists and the promotion of their music. By engaging in online discussions with fellow professionals and music lovers, you can garner a following and pick up some very useful hints and tips from those with more experience.
10. Perform Live
Performing live will earn you a reputation within your local area, and that could spread very quickly if your performances are of a high standard. Creating a buzz around your music is best done through word of mouth, and that makes live gigs a crucial part of any promotional strategy. You may also get the opportunity to sell your music after your performances.
Whether you decide to sell music on iTunes or directly from your website, making it big as a recording artist requires talent and dedication. And by putting these 10 simple marketing strategies into operation, you will give yourself the best chance possible of a successful and lucrative career in music.
Please leave your comments, feedback and suggestions below in the comments. I would welcome your experience with completing any of these steps in your music career, and your perspective on how useful each has been to you.