I began publishing on this website on June 28th, 2012, thanks to Brian Thompson (@thornybleeder). Brian has been a role model for me as both a popular music marketing  and inspirational blogger and also as a social media maven. He consistently produces high quality content and shares it intelligently. He also has a great sense of visual design and branding, which permeates his online presence.  What some of you may not know is that he also created this beautiful WordPress website for me (thank you, Brian).
After 18 months, I think it's appropriate to reflect a bit. Of course, for me, that means "let's look at the numbers!"
In the spirit of following my own advice on using Google analytics, I thought it would be interesting to create a list of my top blog posts. Note that not all of these posts were written in 2013, this is just my top ranked website page views from June 28, 2012 through December 26, 2013, according to my Google Analytics.
So here they are, in order of popularity:
How I Got This From Google Analytics
To get this information, I set the dates in Google Analytics to the timeframe listed above, and simply clicked on the left column item "Behavior -> Overview" and then "view full report" (bottom right option) to expand the report, and then changed the options to "show rows 25". The default is to show the top ten pages, because two of my top ten were the root page "/" and About page "/about/". If you want to know more about how to set up Google Analytics on your website, see article #6 above.
What I Learned From This Exercise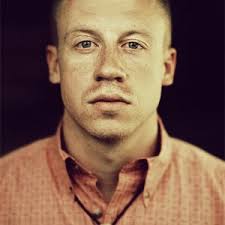 By looking at a few other stats on Google Analytics, I also learned some other interesting things:
People search on famous names in the news, and often they will find your content this way.
Twitter is my number one referral site, not surprising since I am very active there.
Facebook is also a suprisingly great referral tool, despite the fact that I don't really have that many friends on Facebook, and only recently set up a band page.
Mobile Facebook is my number 3 referral site, so really Facebook is my top referral site.
I had 29,000 unique pageview visits to my website in 18 months. That's pretty cool from my point of view!
About three times as many people access my website from the desktop than from mobile or tablet – but I've optimized my site for mobile anyway.
A surpising number of visits come from Great Britain, and also Germany and France are in the top five geographies.
54% of my website visits come from men, and 33.5% from people aged 25-34. Younger than I thought!
Although my Taylor Swift blog post was very popular in 2012, which accounts for its number one rank overall, my post on 7 Steps To Add Your Song To The CDDB Database was actually number one in the past twelve months. It's been shared a lot on Twitter and via the ASCAP Daily Brief. (Thank you ASCAP! Even though I am a BMI artist, you show me more love on social media!)
Evergreen content of interest will contine to bring people to your website for a long time – the long tail exists! That CDDB article was written in May of 2013 and people are still reading it.
Some Exciting News for 2014
2014 promises to be an especially ambitious year for me. I am co-authoring a book with another very accomplished music marketer who is not mentioned here. I'll leave it at that, but more to come soon. So make sure to subscribe to my blog! I'm not one for hype, but I am pretty excited about becoming an author. I aim to under-promise and over-deliver.
Thank You, Because I Couldn't Have Done This Without YOU
I'd also like to thank my many Twitter and Facebook colleagues, friends, and acquaintances who have reposted and shared links to my blog posts. There are so many people to thank, I'm sure I will miss many of you, but among my sharers (is that a word?) with the most reach, I would like to thank Brian Thompson (@thornybleeder), Madalyn Sklar (@madalynsklar) and GoGirlsMusic (@GoGirlsMusic), Wes Davenport (@wesdavenport), Stan Stewart (@muz4now and @musicbystan), Chris "Seth" Jackson (@HowtoRunABand), Greg Savage (@DIYMBIZ) Heidi Drockelman (@indie_musiccom), Andrew Jones (@checkeredowl), and of course, Clyde Smith (@fluxresearch) and Hypebot. If I've forgotten you, please let me know, and I will be glad to amend my list. Industry influencers matter when growing your blog from nothing!
Thanks and have a great New Year!
I hope you found this information interesting to you, and if you are a musician, I hope you will consider starting your own blog. It's never too late! Please feel free to comment below.