You may have heard that content marketing is (or should be) the center of 21st century marketing for any business, large or small. But what does this mean in practical terms for a DIY musician?
The basic idea is that by creating original, useful and entertaining information and then using social media to share it far and wide, you attract potential fans who would not otherwise have been aware of your music. Plus, it costs you little or nothing to create the content and do the promotion, right? Free marketing! Well, not exactly free. It costs time and energy, and maybe even a little cash. Without some thought up front, content marketing can also quickly become overwhelming even for the most savvy. But don't give up just yet. You can do this.
As I have written before, I believe independent musicians should think of themeselves as small businesses owners. Although much of the discussion online about content marketing techniques and campaign successes is about large businesses and brands (Red Bull, Mercedes Benz, Oreo), it's also true that content marketing is being effectively applied in a small business context. By not overcomplicating things, indie musicians can effectively use online content to market their music.
Define Your Measurable Objectives
As a teaching assistant for a social media certificiate program, I use the principle that every social media campaign should consist of four parts. I find it helps to write these out, even if it's on a napkin in a bar. Sometimes, those napkin plans are the best kind.
Goal: This is what you are aiming for in the "big picture" context, like "be a rock star and sell out Madison Square Garden."
Objectives: These are measurable targets you aim to achieve through your content marketing tactics, see more on this below.
Strategies: These are the brilliant and diabolical ways in which you will use marketing to create new fans that will buy your music. (Cue the maniacal laughter.) For example, "Post cover songs on YouTube to showcase my amazing vocals and then hook people on my original songs, posted to the same channel," or "Create Cat-With-A-Guitar memes and use them to sign fans up to my email list."
Tactics: This is the nitty gritty daily plan, like "post a new blog article twice a week to Tumblr."
If you don't do, G, S and T, at least figure out the most important part of your content marketing strategy, your objectives. Some examples of SMART content marketing objectives (Specific, Measurable, Attainable, Realistic and Timely) for a musician might be:
Grow my email list from 200 to 1000 fans in six months
Get 5 reviews for my new CD in three months on reputable music review sites
Grow my bands's Twitter following from 600 to 2000 in three months
Get interviews on five key local radio stations in my genre in three months
Get five guest blog posts placed on blogs with a top Alexa ranking
Don't worry if you find objective-setting the hardest part of the process – that's a common problem for any business trying to implement a content marketing plan. Even if you're not sure what your most important objective is (or what is "realistic" for you at this stage in your career), it's important to have a straw objective. You may change your objectives to more relevant ones as the process moves forward, which is fine. I highly recommend no more than one to three objectives. They must be quantifiable in order to evaluate the effectiveness of your content strategy over time.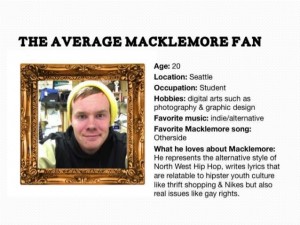 Identify Your Target Market And Where They Are Online
The second thing that is critical to an effective content marketing strategy is to know who your target market is, and identify the best social media channels to use to reach them (Facebook, Instagram, YouTube, Twitter, Tumblr, Pinterest, Soundcloud, etc.).
Don't feel as if you need to be on every single social media site. Start with mastering one social media channel, and branch out as you get better at content marketing. Pick the one to three that your fans are on, and focus on those.
For many musicians, the most effective social media channels for posting content are usually Facebook (increasingly skewing to an older demographic), perhaps Tumblr (targeting a younger demographic), as well as the all-important YouTube (covers pretty much all demographics), and if you are ambitious, Instagram and Twitter and maybe Pinterest. For musicians outside of the US, there are also a range of country-specific social media channels that may be more effective for reaching fans than the traditional US-centric ones I am focusing on.
Once you know who your target fan is, you can focus your content marketing efforts where your fan base (target market) hangs out online.
If you don't have a good handle on your target market (fan) demographic, look at your YouTube statistics or Facebook fan page insights. If you don't have large numbers there, or feel those may not be representative, I also have a blog post about Identifying Your Super Fan that describes some useful online tools you can use.
If you know your ideal fan's age, gender, geography profile (demographics) you can use that information to decide which social media channels will probably be most effective using statistics from companies like Advertising Age or Pew Research. It's important to use research that is not more than a year old, because social media demographics change rapidly.
Again, do your best here, but don't get stuck over-thinking it. The goal is to avoid the obvious mistakes, like focusing on Tumblr if your demographic is Baby Boomers. Don't spend more than a few hours researching this.
Leverage Your Content Creation Strengths
This is perhaps one of the most important things to consider about content marketing, and I find it is often overlooked by both individuals and businesses. You must identify and leverage your own existing strengths in content creation. Content creation is not easy or quick. If you hate doing it, you won't do it. Pick content types that you are already excited about and/or skilled in.
For example, if you like taking pictures with your iPhone when you are in the studio or on tour, then make those pictures the heart of your content strategy. If you already have a video camera set up in your home studio and enjoy creating amusing videos of yourself performing covers or your originals, then that should be your focus. If you love the written word, then be a blogger. If you love making memes (pictures with words overlayed), then focus on those. If you like writing a song a day, or a song a week, recording in your home studio, and posting those on Soundcloud, then do that. One technique that works well for some musicians is to create "how to" videos – anything from "how to tune your guitar in drop D" to "how to sing like your favorite artist."
I can't emphasize more how important it is to do pick a content form that you enjoy creating, because one of the most important elements of a content strategy is consistency. If you don't enjoy creating the content, you won't be consistent about creating and posting. Which brings me to my last two points. Now that you have the basic steps, here's a few extras:
Content Calendar? Consistency and Persistence
While many larger businesses use a formal content calendar (basically, an Excel spreadsheet), if you are just getting started with content marketing, I think that is overkill. Instead, follow a simple rule of thumb about how often you are going to post on your main channel(s). For Facebook, no more than a few times a day. For Instagram, it could range from several times a day to less than once a day. Tumblr is probably every day to a few times a week, or perhaps just once a week. The point is to be consistent and reasonable. Don't overwhelm followers with a whole slew of pictures and then post none for three weeks.
I find this is one of the harder rules to follow, because it means creating content when you might not feel up to it. Conversely, you might need to sit on some content and dole it out slowly in order not to overwhelm your subscribers. It helps to save some content in your back pocket for a rainy day which you created earlier but didn't post right away.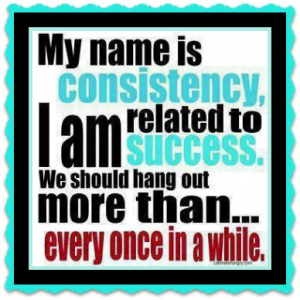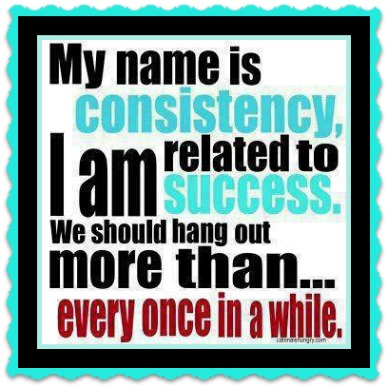 Also important to remember is that content marketing requires patience and persistence. Don't give up, expecting that it will bring hordes of new fans overnight. Like all social media efforts, content marketing builds success over time as it raises your SEO (search engine optimization) so your name and website become more and more visibile.
Tell A Story
You've probably heard this before, but it's worth repeating that the most widely shared content on social media tells a story. Before you post anything – whether it is a single picture, a 1000 word blog post, or a 30 second video – think what the headline, title or caption would be. The best content makes us laugh, think twice, makes us outraged or makes us go "aaaaw." It's not easy to manufacture virality, but telling a story with your content will make it more shareable.
A Hashtag Digression
Hashtags are a relatively unknown and under-utilized tool for indie musicians. A hashtag is just a one word term with a # in front of it that you can use to "tag" your social media content so others can search on that term and find it. Using popular tags in Instagram and Twitter is a powerful way to help your content get discovered by new fans. Participating in events with a hashtag can also get you noticed by important people. Finally, creating your own hashtag for an album, tour or your fan base can be an important element of a content marketing strateg. One of Macklemore's keys to success was the #sharkfacegang hashtag.
Examples of Successful Indie Musician Content Marketing
There are many very successful musicians and groups who have used YouTube to launch their careers. Some of these musicians spend a lot of money and time on their content marketing, and some probably get a lot of help from professional social media agencies. I'm not going to talk about those, they are easy to find, but hard to duplicate. There are also a lot of videos on YouTube itself on how to use YouTube as a musician.
Instead, I'd like to showcase a few lesser known DIY artists who who have increased their visibility significantly through content marketing on other social media channels:
Pictures on Instagram: Prettylights. This EDM act (really, he's one person) has used Instagram to attract over 150,000 fans by strategically using a hashtag #pplx and reposting fan pictures. Brilliant!
Blogging and posting to LinkedIn: I love what Brent Baxter does at his website Man Vs. Row. He publishes blog posts about composing music and the music industry, and then he uses LinkedIn to post his article to special interest groups, such as Music Business 2.0.
Music on Soundcloud: My Twitter friend, Beanz Rudden, posts his musical compositions and collaborations regularly to Soundcloud. He has a music pubishing and synch licensing business in England, and he is very effective at showcasing his music this way.
E-Newsletter: Yes, a band or artist newsletter is content marketing! Its not "inbound marketing" like most other content marketing (you have to sign up to get it), but it's important for regularly updating and informing your fan base. And it's very shareable. Two Seattle indie artists whose newsletters are simple and informative, personalized without being too salesy, are Zoe Wick and Jean Mann. They don't come to my inbox too often, just often enough. You'll have sign up to their email lists to see what I mean!
I'd love to hear your experience with content marketing as an indie musician or fan. Feel free to comment on this blog post with your examples and additional information.
Here are links to some additional resources on content marketing for musicians.