Archive for December 2012 | Monthly archive page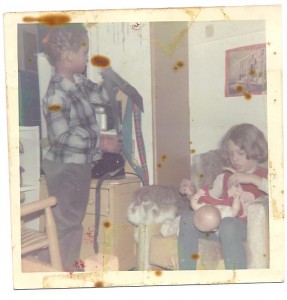 Subject: Re: Happy Holidays and Thank YOU!!!
Date: Thu, 20 Dec 2012 08:36:06 -0800
Happy Holidays to you, too. Thank you for doing such a great job with my son. Despite his challenges with attention, I think he is doing really well in your classroom. I am so grateful for your efforts to see who he is,  as I know you do for every one of your students.
I also just wanted to say that I know the Connecticut shooting has been especially difficult for those of us who both have young children and know the sacrifices teaching requires. Many of my friends who are new to teaching were quite shaken by it.
I have experienced first hand, in my student teaching, how much teachers come to care for all the kids in their classroom. It's not like we plan it – it just happens because we are human, we are empathetic. Teachers are in the profession because of who they are – good people who like children and choose to make a positive difference in the world.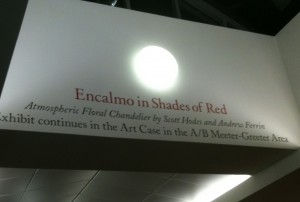 Something great happened to me last week. It was the kind of thing that made me realize (yet again) why I like making music so much more than doing corporate marketing for a large company (my prior life). I got this email in my inbox:
Sent: Tue 11/27/12 4:21 PM
Subject: Shades of Red [that's my old band]
Message Body:
Hello.  A few months ago, someone who had attended the Folk Alliance Festival in Memphis gave me your Shades of Red CD. I connected with your music immediately.  The lyrics, the melodies, the rhythm, your voice.  It moves my soul, for some reason.  I would like to sing Bowl of Seconds and Dream 99 if I can replicate the sound at all with just my guitar and voice.  I do sometimes play at coffee houses and other small events.  Would you give me permission to sing those songs?  Also, I was in an the Nashville airport a few weeks ago and saw a sign for an art exhibit called "Encalmo in Shades of Red."  I took a photo which you might like to see, but I can't attach it here.
Thanks for making some great music.
[signed TB – the sender asked me not to use her name in this post]
—
This mail is sent via contact form on Solveig Whittle
http://www.shadesofsolveig.com