Archive for October 2012 | Monthly archive page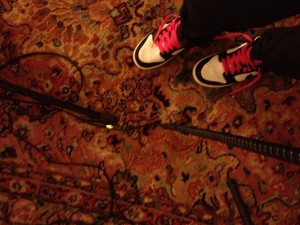 For me, music is the richest form of self-expression. I find one of the most fulfilling things about being a musician is working with other musicians. I love making things with other people: I love working on school projects, working in teams in the world of business – actually I really love serving on juries. Yes, I love jury duty. I enjoy the process of creative collaboration. Making art with others is thrilling, and emotionally and technically challenging. It requires focus, passion, discipline, vulnerability – and clear communication of goals, expectations, roles and boundaries. Sometimes the excitement of creative collaborative can overshadow attention to the business details like defining process, expectations and roles. That is the stuff of hard feelings that can last a lifetime between musicians.
I've discovered that my collaborators need not be limited to musicians who are physically local. Stevie and I embarked recently on two separate collaborative music projects with other artist/producers who are located in LA and England. We just finished a hip hop piece with my stepson, Danny James, a successful musician and producer in LA. Danny took our original song, wrote and recorded three totally new verses sung by another (hip hop) vocalist he has worked with in LA, and then sent us back the project electronically (more on the logistics below). Stevie made a few musical and production changes, and a new song was born (you can watch the lyrics video here, the audio is available for free download on Soundcloud). To have been able to collaborate on a song with a family member who I both love and respect has meant so much to me, I was willing to wait the 6 months it took to complete!