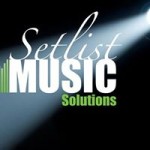 I recently interviewed two of my favorite, no-nonsense women in the Seattle music scene, Robin Fairbanks (A&R) and Elizabeth O'Keefe (Operations). They are both part of a music consulting company called Setlist Music Solutions, headed up by Sean Hensley, which specializes in artist development and management. Part I of this series offers Elizabeth's perspective, and Part II will showcase Robin's point of view. Both of these women have a lot of hands-on experience helping indie artists succeed.
It's no secret that the options for self-promotion are greater than ever before for musicians. As a DIY independent artist myself, I often find it overwhelming just to understand all the different business and marketing things I need to do on a daily basis in order to be successful – to say nothing of actually getting them all done – and I have an MBA (and experience in marketing!) Like many artists, I fantasize about a record label riding in like a white knight, begging to sign me and to do all the work to promote my career as a musician. While this still happens for some artists, for most of us, it's important to move forward with the reigns of our careers still firmly grasped in our own sweaty, trembling hands.
So what's a girl to do when she realizes there is no way she can do it all herself?
Boutique Label
The idea of a boutique recording or music label has been around for a while, and has been written about in articles like this in-depth Baltimore City Paper article published in 2010 or in this article about the Arizona-based Cosmica Artists label. While the terms indie label and boutique label often seem to be used interchangeably, a boutique label generally focuses on a small artist roster, or even a single emerging artist. It may even be started and owned by a producer, or the artists themselves. It could be a non-profit artist collective.
The signed artist(s) may do none, or some of their own marketing. The boutique label may or may not act like a traditional label, providing (and funding) most or all of the services an artist needs, from recording to promotion, booking and tour management. Artists may have to pay for some, or all, services provided, but they get to say they are "signed" to a label. Boutique labels will not sign just anyone, but they might take a chance on a relatively unknown artist. The artist and label's brands are associated with each other. The boutique label generally chooses the artist, not the other way around.